Cheryl Jean Milliron, 66
Cheryl Jean Milliron, 66, of Racine, Ohio, passed away on September 27, 2022, at Ohio State University, Wexner Medical Center, Columbus, Ohio.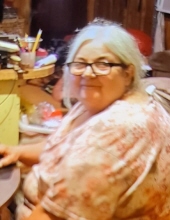 She was born on September 2, 1956, in Mason, West Virginia, daughter of the late Charles Robert Louis and Stella Irene McCoy Sarson.
Cheryl was a laborer with Arthur Hill Greenhouses in Racine, Ohio.
She is survived by her husband of 48 years, Paul David Milliron; daughter, Candie Davis and her husband Frank; son, David Christopher Lee Milliron and Megan Stover; grandsons, Peyton Christopher Louis Milliron and Zack Davis; granddaughter, Raylee Ann Milliron; sisters, Barbara Lane and her husband Tom, and Sammy Nobles and her husband Vernon; sister-in-law, JoAnn Milliron and Derrick Jackson; one nephew, Tommy Lane (Shelly Pavich); three nieces, Brandi Lane, Rebecca and Michelle Alley; great nieces, Samantha Michael and Ellie Lane; and great nephews, Cory Lane, Tyler Pavich, Tanner Lane, Landon Lane, Mason Alley and Jordan Alley.
In addition to her parents, Stella and Louie Sarson, she was preceded in death by her brother, Mikey Sarson; daughter, Connie Miller; brothers-in-law, Roger and Ed Milliron; and sister-in-law, Elizabeth Mae Roush.
The graveside rites will be held on Tuesday, October 4, 2022, at 11 a.m. at Letart Falls Cemetery in Racine, Ohio.
Friends may visit the family at Roush Funeral Home in Ravenswood, WV, on Monday, October 3, 2022, from 6-8 p.m.